This hearty and delicious breakfast will satisfy the most voracious appetites. Certain to become a favorite of family and friends the first time you serve them.
Now we're talking! Chicken like you've never had it. The perfect recipe for a day of family, friends and fun. This recipe is great for the oven or the grill!
A favorite for raw veggies and chips great party dip. You may add or
take away on your proportions of BFJS it's up to you how bold or mild you like your dip. Enjoy!!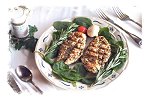 Fat Jerry's Grilled Chicken Breast
Take as many boneless chicken breasts that you think your family or friends will eat then buy some more because when your neighbors smell them cooking they're going to invite themselves over to eat.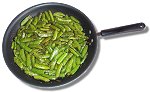 Skillet Snow Peas

Take a nice mess of snow peas or sugar snap peas put them in a pot of boiling water and presto! You are a gourmet chef, your family and friends will love you.

Add the mushrooms and a dash of your favorite wine for an elegant evening at home. Great dish for those special occasions.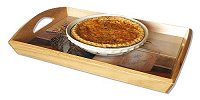 Tomato Pie

It will be hard to wait for this delightful dish to cool. Fresh tomatoes, tangy colby jack cheese and a hearty helping of brown sugar make this the perfect appetizer or side dish.
Skillet Saut'e Shrimp You'll love it !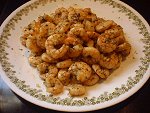 Hamburger Big Fat Jerry's Style You'll never fix hamburger any other way again!